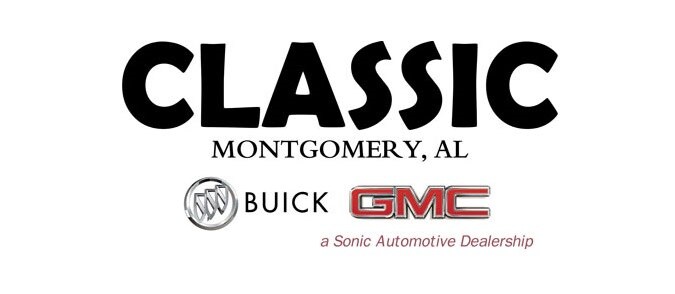 Proudly Supports Our Community
Classic GMC Buick is proud to partner with numerous Montgomery & River Region community events.  We want our customers to have the very best car buying experience possible all while treating our customers respectfully, honestly & fairly.  We believe that the well-being of the communities in which they work directly relates to the success of our dealership.
---

Classic GMC Buick is Joining the Red Dress Dash Feb. 27th
The Red Dress Dash will be held February 27th at the Baptist Health Corporate Office Debroer Building located at 301 Brown Springs Road. Click the following link to register your team today 
https://.reddressdash.itsyourrace.com/register/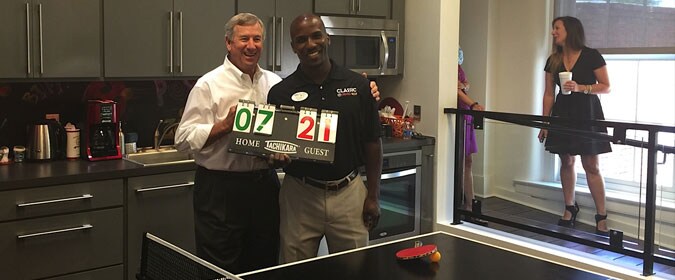 Stamp Idea Group helps Montgomery Area Food Bank
Stamp Idea Group held their annual Creat-a-thon charity event in helps to the Montgomery Area Food Bank this year. Capitol Chevrolet and Classic GMC Buick were proud to donate to the good cause and our donation got us the chance to play ping pong with the Mayor, Todd Strange. General Sales Manager, Otis Coles, represented both dealerships to take home the win All of the proceeds went to Montgomery Area Food Bank of Montgomery, AL.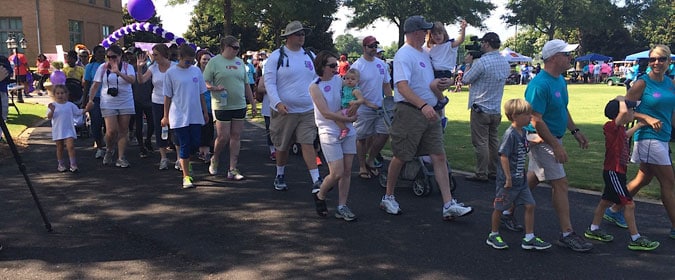 March of Dimes Walk
On support of our local March of Dimes, Classic GMC Buick marched with the River Region for the annual March of Dimes walk. This day was filled with fun and laughter as we handed out goody bags to all of the walkers.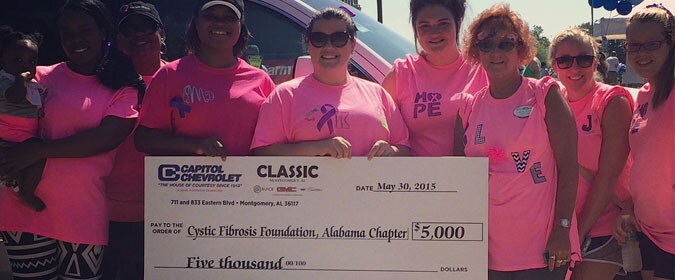 Cystic Fibrosis and Team Hillman
Capitol Chevrolet and Classic GMC Buick were proud to support Team Hillman at the Great Strides walk supporting Cystic Fibrosis. The day of the walk, the ladies from the Accounting office showed their team spirit with their personalized Team Hillman shirts.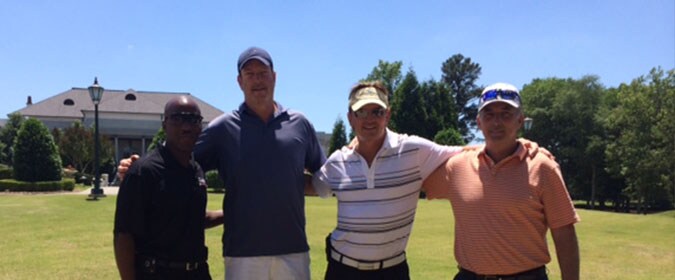 Chamber Golf Classic
Classic GMC Buick was proud to be a sponsor for the River Region's premier business golf tournament. Golfers network on a beautiful golf course with Chamber Members, elected officials, community leaders and potential clients.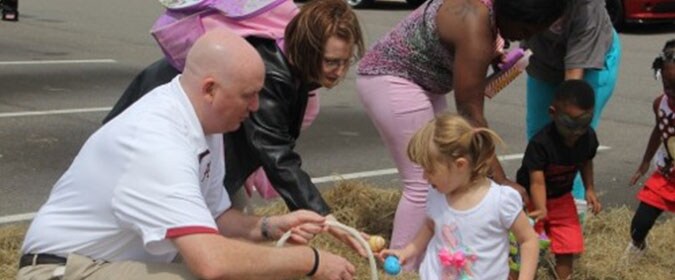 March Of Dimes
Capitol Chevrolet & Classic GMC Buick partnered again for our 2nd Annual Easter Egg Hunt to support the March of Dimes.  Kids of all ages had a wonderful time at this event all while helping babies.  While the event was free to the public, everyone was encouraged to bring a $1 donation for the organization. We were pleased to have River Region's ambassador family, The Jones', in attendance this year.
Jubilee Run
The Jubilee Run is an event to celebrate life, encourage survivors to continue fighting, and to honor those who lost their brave battle with cancer.  Capitol Chevrolet and Classic GMC Buick GMC Cadillac were proud to be a sponsor for the run.

Dr. A. W. Watkins Scholarship Foundation
Since 2005 the foundation has awarded 58 scholarships to high school seniors living in Central, AL. Capitol Chevrolet and Classic GMC Buick were proud to be the exclusive automotive sponsors for their premier fundraiser, a golf tournament in its 8th year.  Our two teams of golfers, comprised of technicians, service advisors & loyal customers really enjoyed themselves at the tournament as they golfed for a cause.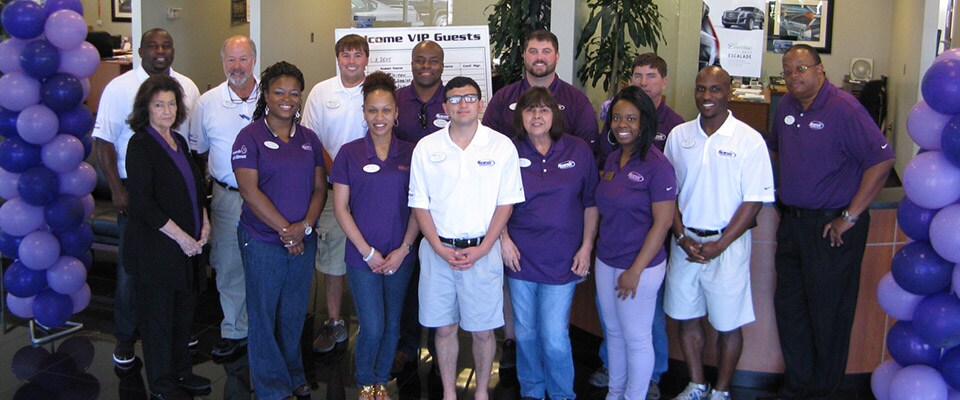 Purple Fridays & Saturdays
As an added way to promote March of Dimes month, dealership employees showed their support by wearing Sonic Automotive's March of Dimes polo each Friday and Saturday. This was a way to raise awareness for the benefit the  of March of Dimes.

Relay for Life
Classic GMC Buick was proud to sponsor Relay for Life of Montgomery this year. Relay for Life is the American Cancer Society's largest fundraiser. The funds raised at Relay for Life go toward grants and research -- research that will hopefully cure the disease that has touched and impacted us all. Nationwide, the Relay for Life movement raises $400 million every year.

Vintage Affair: Supporting the American Cancer Society
This year Capitol Chevrolet and Classic GMC Buick were honored to participate in the 22nd annual Vintage Affair. Money raised at Vintage Affair is used to fund programs and services offered to cancer patients in the community, as well as towards cancer research and education.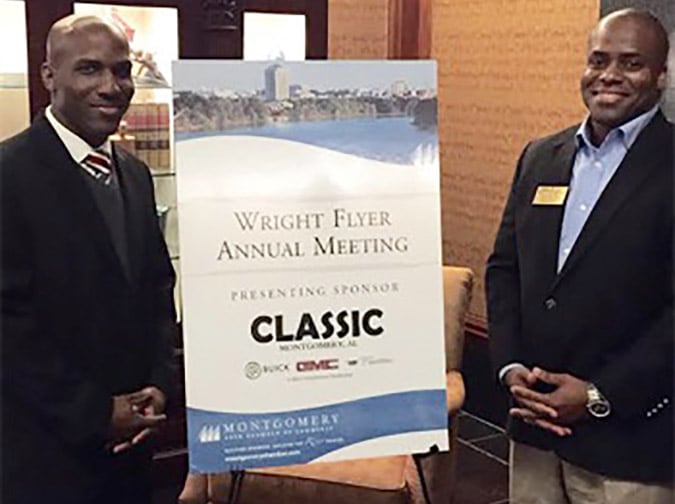 Wright Flyers
On February 4, 2015, Classic GMC Buick served as the presenting sponsor at the annual meeting for the Wright Flyers. Alabama's capitol city and Classic GMC Buick have support for the military community that is legendary. The Wright Flyers is a membership-based committee made up of the leading business and elected officials in the Montgomery Area. The Wright Flyers function as a liaison and support group between local military and business communities. Monte' and Otis Coles, Sales Manager at Classic GMC Buick, were pleased to represent the store at the event, which included Montgomery's mayor and other esteemed military personnel from Maxwell-Gunter Air Force Base.

National Wear Red Day
In honor of the American Heart Association, Classic GMC Buick participated in the annual Go Red for Women movement. The first Friday in February, Classic GMC Buick donned their fiercest red to draw attention to the fact that heart disease is not just a man's issue. Each year, 1 in 3 women die of heart disease and stroke. National Wear Red Day is a special day to bring attention to this staggering fact and bring realization to the fact that 80% of cardiac events can be prevented with education and lifestyle changes.
Other area organizations, programs, annual events and community initiatives we support are:
Alabama Better Living Expo
East Montgomery Baseball & Softball
Corvette Club of AL
Montgomery Police Dept. Cops for Christmas
AL Sherriff's Department
Junior League of Montgomery
American Cancer Society
March of Dimes
Chamber of Commerce of Montgomery
Montgomery Zoo
Stamp Ideas
Mental Health Association of Alabama
Dance Generation
Dirty Dozen Softball
RiverFront
  One Act of Kindness can Change the World -Unknown Author